Sawasdee Krub
(means "Hello" in Thai)
Looking to learn martial arts ? turn that love for action movies to something useful ? , lose weight? - then you need to come down and give us a try. We're a Martial arts gym in Abu Dhabi.Train with us for a fun healthy way to lose weight , get in shape and learn martial arts at the same time. Classes are energetic ,fun and informative. No previous experience is necessary. Develop self defense skills , get in shape, relieve stress ,tension and develop self confidence. Develop your skills in your martial art of choice. We offer Boxing , Kick Boxing , Muay Thai (Thai Boxing) , Muay Boran (Old Muay Thai), Brazilian Jiu Jitsu, Karate and Mixed Martial Arts taught by qualified coach. We , despite the name , currently do not teach Capoeira.
share this
If you find us useful ,enjoy our services or know someone who would like to know about us, please do consider sharing this site with your friends.
Looking To Learn Martial Arts ?
Come by and train with us for free the first time.
We offer one free class to anyone interested in our training. This way you get to experience our coaching first hand as opposed to simply imagining what it would be like. Take guessing out of the equation completely. Come by for a free class and see if its for you. What you get is world class combat training that simply gets you in the best shape of your life.
Contact Us
Mobile: 050 901 75 28
Landline: 02 – 676 9658
Email: muaythai_ad@hotmail.com
or fill out the form below to reach us
Connect With Us
Be In The Loop
This is where all the latest happenings, events, changes, results and going ons gets posted. Check this space out regularly if you'd like to know what's going on with the club.
Location
We're at the
National Cinema Building
Najda Street
Use the entrance located on the side
facing the main road. The Phillipine House Restaurant Side .
Mezzanine Floor
Use the escalators : They usually don't work so
you're going to have to pretend its a stairway
Don't worry there are signs everywhere , we're pretty hard
to miss
View
Muay Thai and Capoeira Sports Club
in a larger map
Email Updates
Click below to receive updates from us in your inbox.
Martial arts (literally meaning arts of war[1] but usually referred as fighting arts) are extensive systems of codified practices and traditions of combat. Martial arts all have similar objectives: to physically defeat other persons or defend oneself or others from physical threat. Some martial arts are also linked to beliefs systems such as Hinduism, Buddhism, Daoism, Confucianism or Shinto while others follow a secular code of honor. Martial arts are considered as both an art and a science. Many arts are also practiced competitively, most commonly as combat sports, but competitions may also take the form of "forms competition." -- Quoting Wikipedia (mostly because we agree with them on this) http://en.wikipedia.org/wiki/Martial_arts
Styles We Teach
And What You Can Learn From Us
For more information check out the videos to the right. Alternatively you can also visit the Classes Page.
Note: The videos below are copyright of their respective owners. We in no way seek to break copyright laws ,claim ownership or infringe upon anyone's rights. The videos are merely links to Youtube and other sources that are protected by Creative Commons or otherwise have stated that they encourage and permit sharing of the following material.
Muay Thai (Thai Boxing) and Muay Boran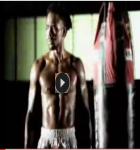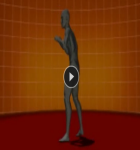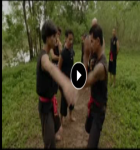 Cited from Human Weapon: Muay Thai - Science of 8 Limbs. [Internet]. 2011. The History Channel website.
Kick Boxing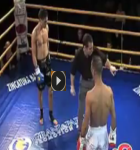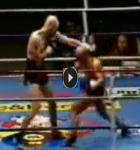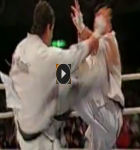 Boxing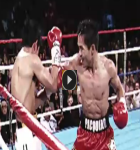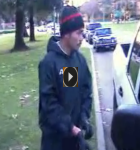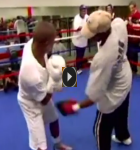 Mixed Martial Arts (MMA)